The end of 2016 was an exciting time for us because Carmarthenshire County Council leaders and officers officially signed Carmarthenshire's Children's Rights Promise. The Promise makes sure that the rights of children and young people from Carmarthenshire will be respected, taken seriously and considered when the County Council are making decisions.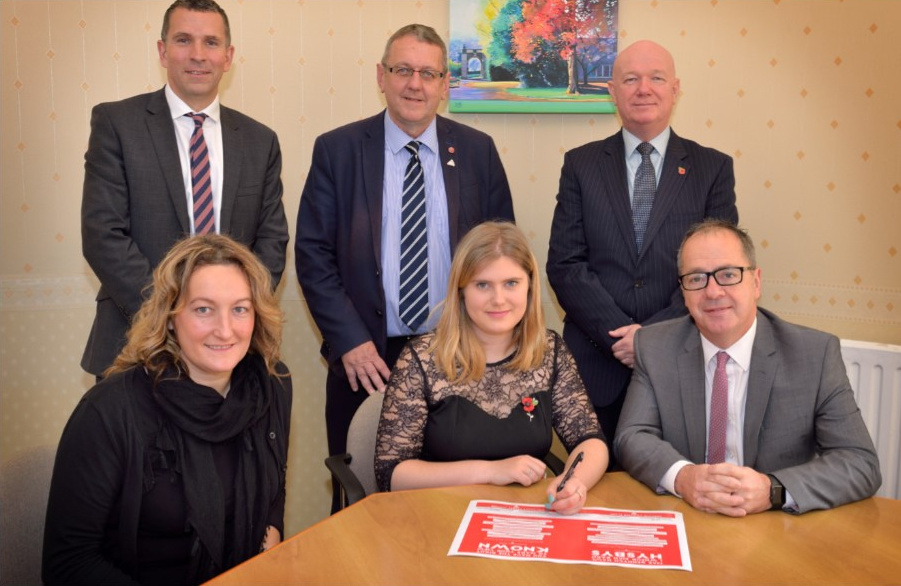 By getting the Promise signed we hope that it will ensure the council meets minimum standards when making decisions that affect our lives as Children & Young People. Brittany Alsop-Bingham, our chairperson, along with Leader Cllr Emlyn Dole, Education Executive Board Member Cllr Gareth Jones, Chief Executive Mark James, Director for Education and Children's Services Rob Sully all signed the Promise to celebrate Children's Rights Day on 20th November 2016.
Carmarthenshire County Council has made listening to children and young people one of it's priorities, this has included setting up a new Participation and Children's Rights team, to help children and young people have a say and change the way we are set up to make sure more young people can become members and take part.
If you're interested in becoming a part of the Youth Council (CYC) or have an issue that you want to let us know about, please contact us.
---