Carmarthenshire Youth Council (or CYC as we call it) was set up in September 2003 by young people for young people. We are a group of young people aged 11 – 25 years old from across Carmarthenshire who act as a voice for young people by representing the views and opinions of all young people in the county.
"young people have a right to be heard and their views and opinions should be treated as equal to adults."
To find out more or to see how you can join, visit our ABOUT US page
---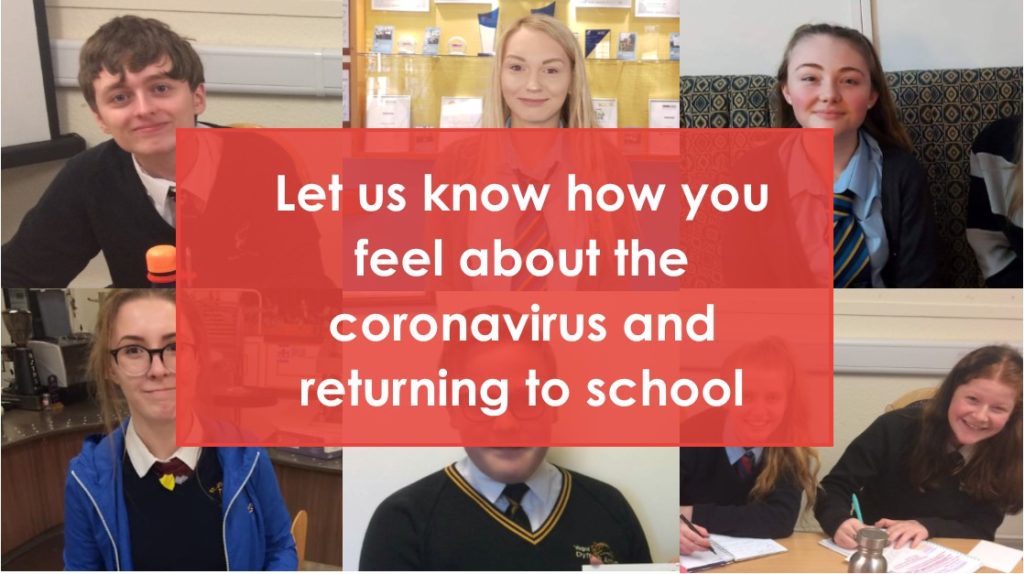 It can be a very worrying and unsettling time. Everyone has different feelings about going back to 'normal'. It's very normal for children and young people to experience concerns and anxiety following the coronavirus pandemic and subsequent lockdown. Being away from school and returning to an environment that has changed can be difficult..
WHAT DO YOU THINK?
Feelings, opinions and questions like this are normal for children and young people especially in such uncertain times but please be assured that the County Council have been working hard to put plans in place to enable more children and young people to attend school when the time is right to do so. But we want to hear from you… What do you think? Get involved
---
---
Featured Work
Our Work
---
Newsroom