Carmarthenshire Youth Council (or CYC as we call it) was set up in September 2003 by young people for young people. We are a group of young people aged 11 – 25 years old from across Carmarthenshire who act as a voice for young people by represent the views and opinions of all young people in the county.
"young people have a right to be heard and their views and opinions should be treated as equal to adults."
To find out more or to see how you can join visit our ABOUT US page
—————————————————————-
Real Learning 4 Real Life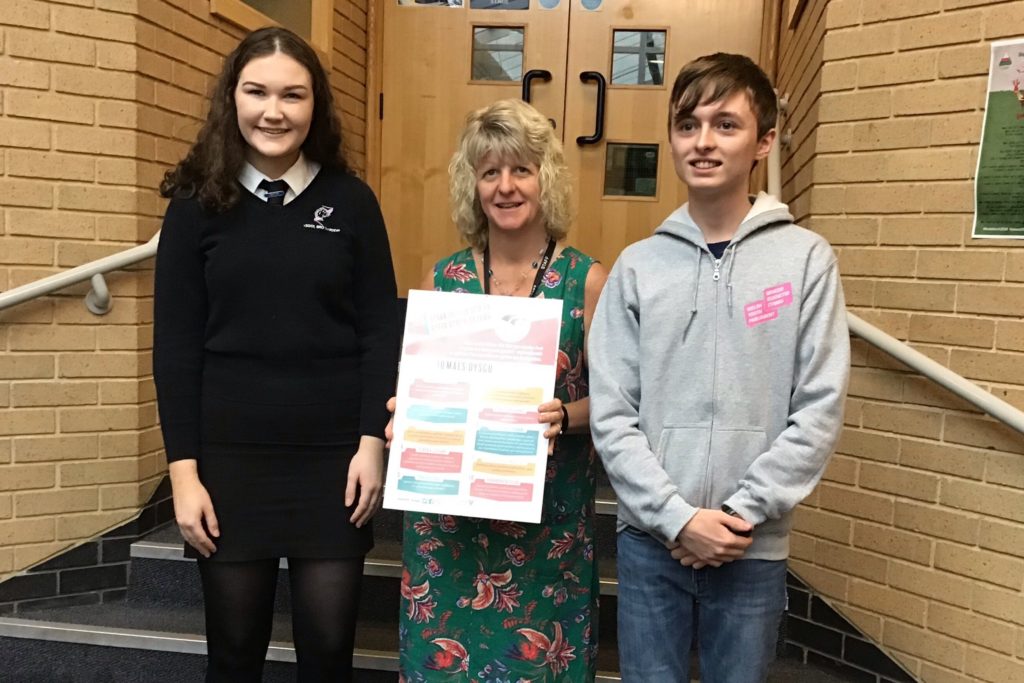 We have had a busy time recently with members travelling to all corners of the County delivering our Real Learning 4 Real Life Charters to all Secondary Head teachers to ensure there is a copy displayed in each of our Secondary Schools.
Our Charter captures the views and opinions of over 150 young people and shows the TOP 10 Areas of Learning such as First Aid, Living independantly, Political education and DIY. We believe these should be taught in schools to give us the information, knowledge and skills needed to prepare for our futures.
---
---
Featured Work
Our Work
---
Newsroom