Carmarthenshire Youth Council (or CYC as we call it) was set up in September 2003 by young people for young people. We are a group of young people aged 11 – 25 years old from across Carmarthenshire who act as a voice for young people by representing the views and opinions of all young people in the county.
"young people have a right to be heard and their views and opinions should be treated as equal to adults."
To find out more or to see how you can join, visit our ABOUT US page
---
Plastic Free Periods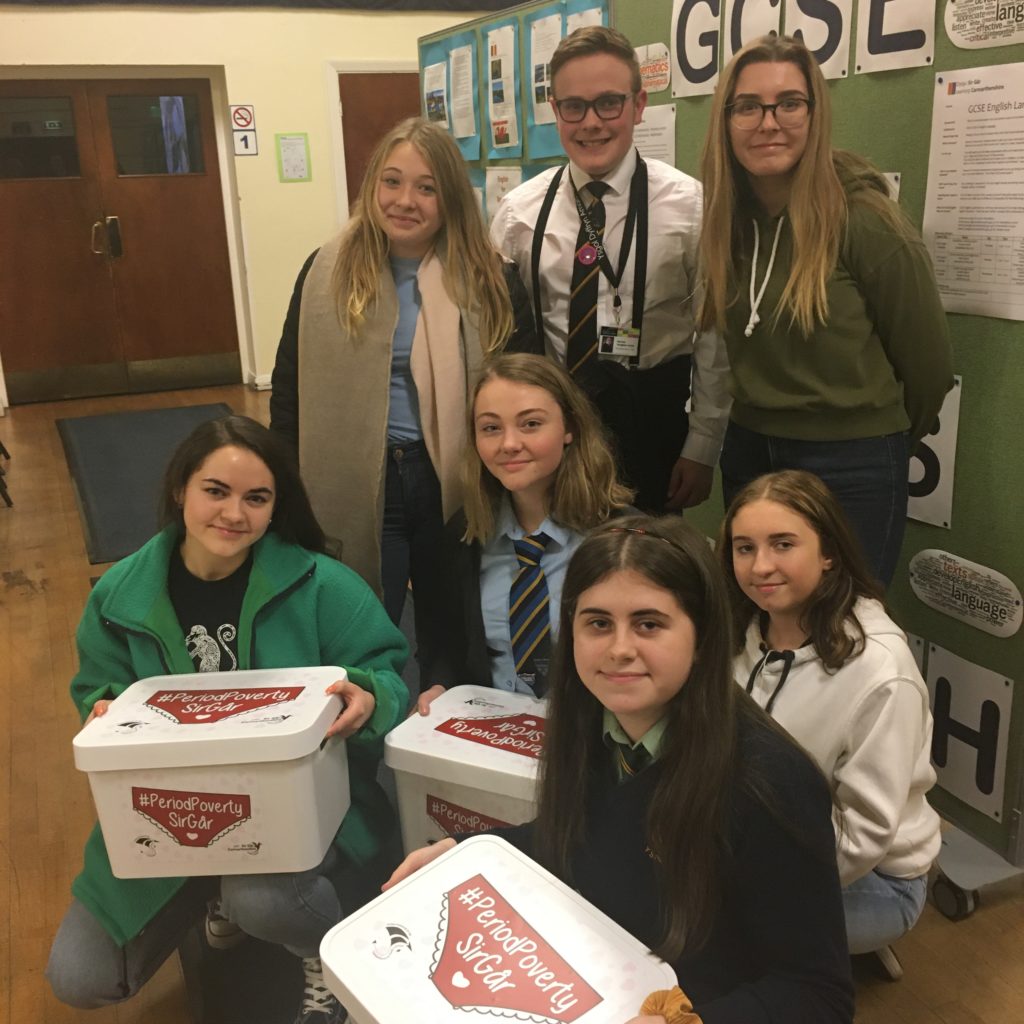 We are so excited to be able to continue our #PeriodPovertySirGâr work for another year thanks to a Welsh Government Period Dignity Grant. As Carmarthenshire County Council has given us more money, a total of £13,437 to spend on a range of Eco friendly and Reusable sanitary/period products to give to young girls and females, as well as being FREE, products will be made accessible with no fuss, no hassle and no questions.
We wanted to know what Eco-friendly and reusable products young girls and women are most likely to use – so we made an online survey to gather as many views as possible. The information we gathered has helped us and the County Council to decide on what products to purchase. We have ordered and are waiting delivery of the products and are hoping they will be available to you from April!
We'd like to thank everyone who took the time to complete the survey, everyone that has been involved and have continued to support us.
---
---
Featured Work
Our Work
---
Newsroom