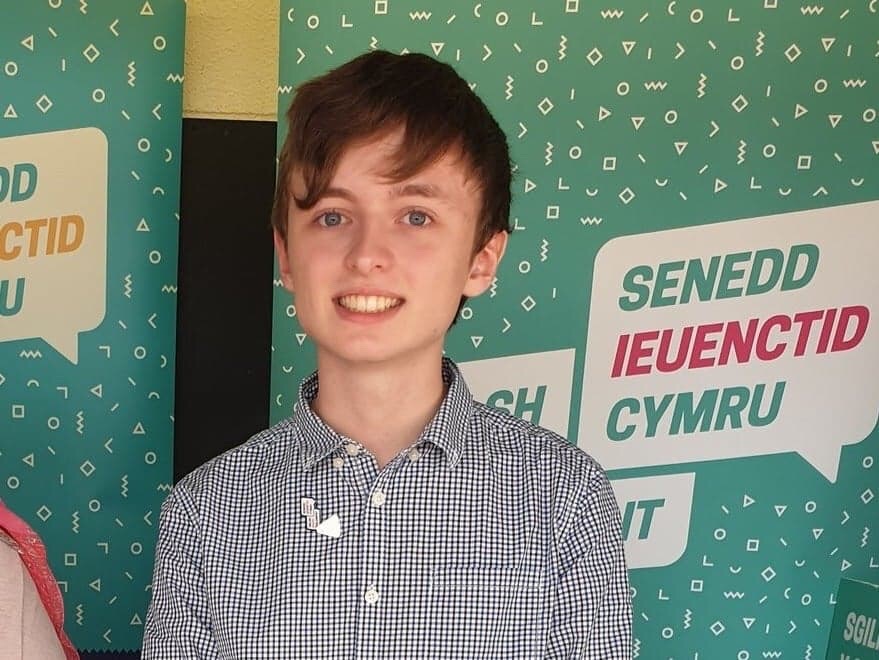 Hello everyone my name is Cai and I am one of the first members of the Welsh Youth Parliament and among three elected from the Carmarthenshire area. I've been elected for Carmarthen West and South Pembrokeshire. Lois Campbell has been elected for Carmarthen East and Dinefwr and Emliy Kaye has been elected for Llanelli. We've also had the privilege of being part of the Carmarthenshire Youth Council and we've received a warm welcome from everyone.
I was elected as a member back in December following an enthusiastic digital election. This innovative new Senedd provides a wonderful platform for young people to express their opinion regarding matters that are of national importance to them. There are approximately 60 members, with 40 representing Welsh constituencies and 20 members chosen by partner organizations, to ensure that this group is as inclusive as possible.
We held a plenary meeting at the Senedd in Cardiff Bay at the end of February 2019. The first meeting in the Senedd was special and included powerful, professional and personal speeches. It was certainly an eye-opener to hear people debating in a respectful manner
We decided to prioritize and campaign for three topics for the next two years, 'Emotional and mental health support', 'Littering and plastic waste' and 'Life skills in the curriculum'.
It's pleasing to see that Carmarthenshire Youth Council is already prioritizing these important topics through projects such as 'Stori Harriet' and 'Real Learning For Real Life'. It demonstrates that Carmarthenshire Youth Council is effective in collating young people's opinion and has reflected young people's views across Wales.