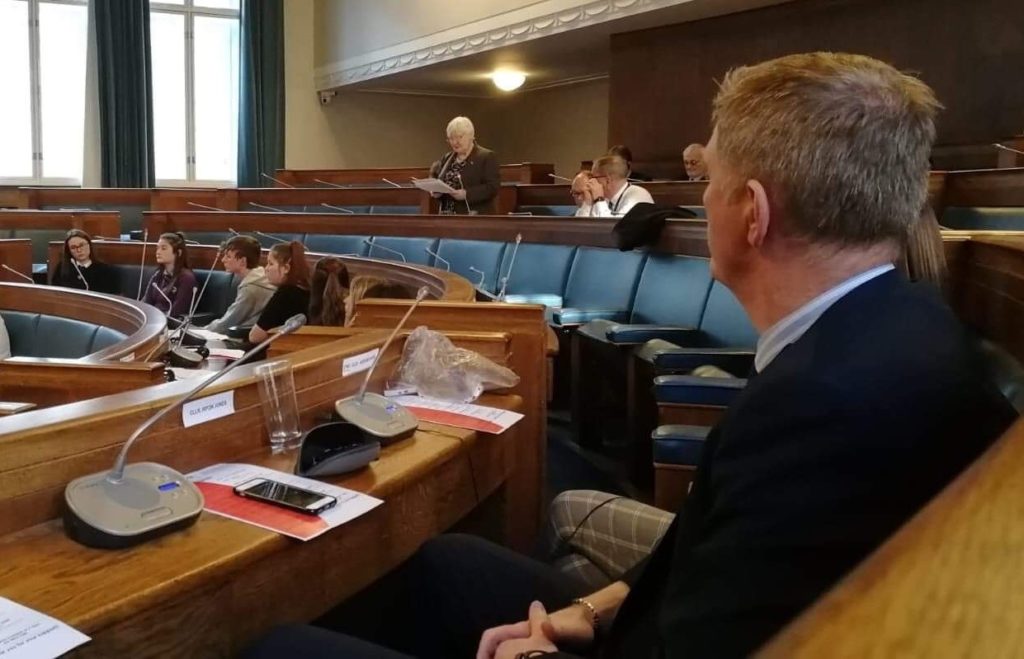 The Annual General Meeting or AGM for short is a way that we as Young People are able to show and say what work we have done as a Youth Council to The Carmarthenshire County Councils Executive Board Members and other heads of services over the course of the last year. It is also an opportunity for us to set out goals and objectives for the coming year.
Over the last 12 months we have achieved so much both nationally and regionally:
• #PeriodPovertySirGâr
• The Brexit Report
• Young Wales events (such as Brexit Question Time and the Young Wales Conference)
• Welsh Youth Parliament
• UKYP
• Make Your Mark
• Real Learning for Real Life Conference
• Summer Camp
• Children's Rights Community Ambassadors
• Public Health Wales Youth Summit
The amount of work that we have done as young people is amazing! It has taken a lot of hard work and determination to get to where we are today. The AGM is our chance to showcase our achievements and our aims for the year ahead.
OFFICAL LAUNCH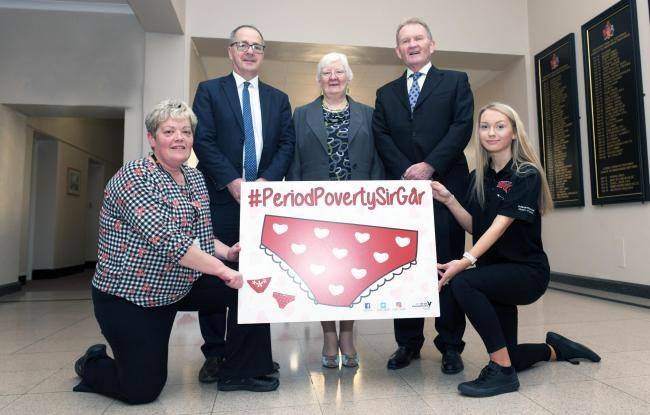 We used this year's AGM as a platform to Officially Launch #PeriodPovertySirGâr Campaign, Cllr Mair Stephens, Period Poverty Champion, gave a speech to officially launch it at our AGM, and since then we have been in the process of distributing #PeriodPoverty Boxes and supplies to Schools, Family Centres and foodbanks all around Carmarthenshire in an effort to tackle Period Poverty as much as we can and help as many young women when the time comes.
PRIORITIES
During the AGM our Chairperson, Brittany, gave a speech on our 2 main priorities which will be for the coming year. Our 2 main priorities for the year are Mental Health and the United Nations Convention on the Rights of the Child (UNCRC).
Mental health is a big issue for Young People and is on the increase. It is an important issue that effects people everywhere and at every age. We currently have our own Mental Health campaign #StoriHarriet. Harriet, CYC member suffered from depression which inspired her to start her campaign which encourages people to 'Start a conversation, change a life'.
In the 2018 Make Your Mark Ballot, mental health came up as the top issue in Carmarthenshire with a total of 1,035 votes. This number of votes proves that it is a major concern for the Young People of Carmarthenshire, so as Carmarthenshire Youth Council we have decided that it will be one of our main priorities for 2019/2020.
Our other Priority is the UNCRC and in November it will be celebrating 30 years since the UNCRC was agreed. The United Nations Convention on the Rights of the Child (UNCRC) is a legally-binding international agreement setting out the civil, political, economic, social and cultural rights of every child, regardless of their race, religion or abilities. The UNCRC consists of 54 articles that set out children's rights and how governments should work together to make them available to all children.