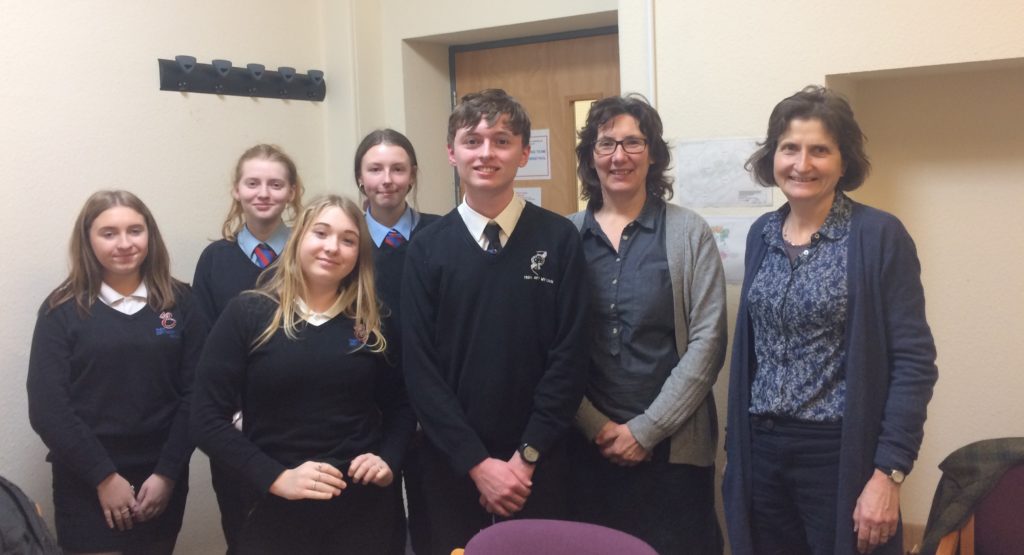 A voice for young people in Carmarthenshire on environmental matters.
The Eco Action Team was set up in November 2019 with its main aim to act as a voice for young people in Carmarthenshire focusing on environmental issues. In 2019, in the biggest ever UK youth consultation – Make Your Mark, young people voted for 'PROTECT THE ENVIRONMENT' as the most important issue for them with young people in Carmarthenshire highlighting littering as a major problem.
We meet every month to discuss, develop and plan future projects. We invite guests to our meetings to gain a better understanding of environmental issues and with their expertise, improve our work.
We held a meeting with Carmarthenshire Biodiversity Officer Isabel Macho and Rural Conservation Manager, Rosie Carmichael and learned so much about their work and biodiversity projects in the county. We have received fantastic resources and we hope to develop our future projects to raise awareness of different species found in Carmarthenshire and issues affecting them.
Two of our members met with Cllr. Hazel Evans, Executive Board Member for the Environment as a part of a plastic free July to discuss young people's concerns and environmental projects in Carmarthenshire. From the interview we caught the attention of the Carmarthen Journal and the BBC. We hope for continued engagement in the future!
In July we held a competition when everyone made artistic creations out of plastic. It showed great initiative, with people making aprons, decorations, and stationary holders to show the different way to recycle. The entrants won CYC eco-friendly goodies.
Recently we were invited by WWF Cymru to take part in a Q&A session for Young Environmentalists. We had an opportunity to put our pressing environmental concerns and questions directly to current Senedd Members and asked how they would tackle these concerns, should they form the next Welsh Government.
We believe that children and young people need to change so that we develop good habits that can continue into adulthood. We all need to get involved and should share the same aim to keep our environment litter free, sustainable, and eco-friendly for our future generations!