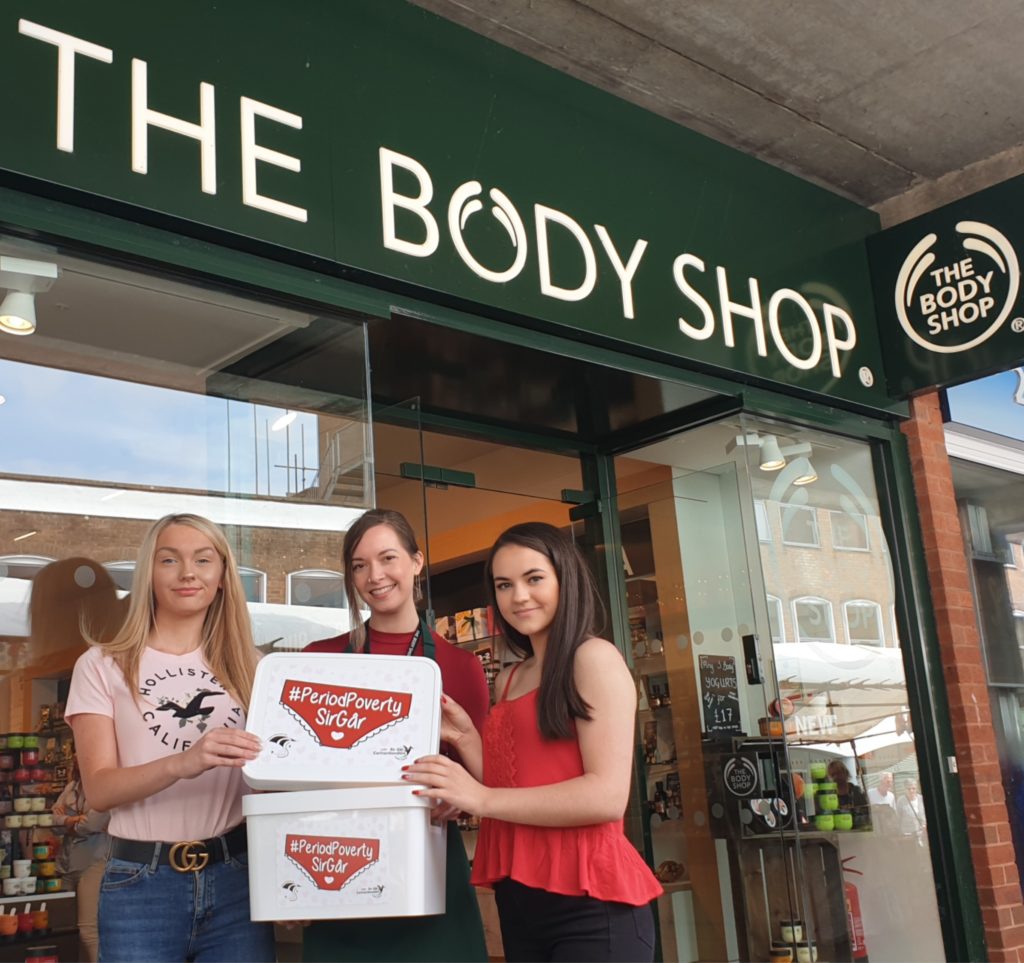 We've been very busy and working hard over the last few months on our #PeriodPovertySirGar project. It began as a small campaign to raise awareness on Period Poverty and the impact it has on young girls and has grown into a project tackling period poverty by supplying over 177,760 FREE sanitary products to all schools, youth clubs, projects and organisations for all young girls to access and use at any time.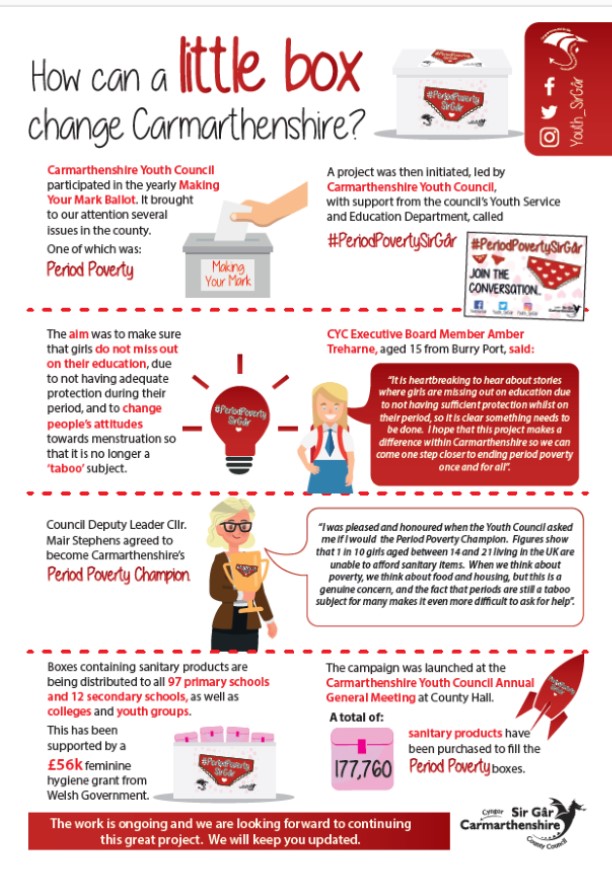 The #PeriodPovertySirGâr project was officially launched at our Annual General Meeting in April. Boxes containing free sanitary products have been distributed around the County thanks to the hard work of our members, and support from Carmarthenshire County Council's Youth Support Service and Education Department and funding from the Welsh Government.
We are very proud of what our project has achieved and the support that we have had from schools, projects and organisations across Carmarthenshire. We were over the moon to have received the support of a major national retailer, The Body Shop in Carmarthen has agreed to stock free sanitary products to make sure girls have access to adequate protection during their period over the summer holidays.
Our members Amber Treharne and Freya Sperinck who are leading the project said: "We are very excited that The Body Shop in Carmarthen are working alongside us on the #PeriodPovertySirGâr project! It is amazing that The Body Shop want to keep our box of free products and a supply of free sanitary protection in store for young girls to collect especially outside of school hours. This is a massive step in the right direction for tackling period poverty within the county."
Store manager at The Body Shop Abigail Williams said "When we found out the statistics that 1 in 10 girls in the UK don't have access to these products we were shocked and wanted to do something to help. Doing a bit of googling I came across articles and the Facebook page about #PeriodPovertySirGâr and was impressed with what the girls have achieved in the local area already."
Period Products available with
NO FUSS, NO HASSLE, NO QUESTIONS!
Help raise awareness and show your support, join in the conversation on social media by using #PeriodPovertySirGar