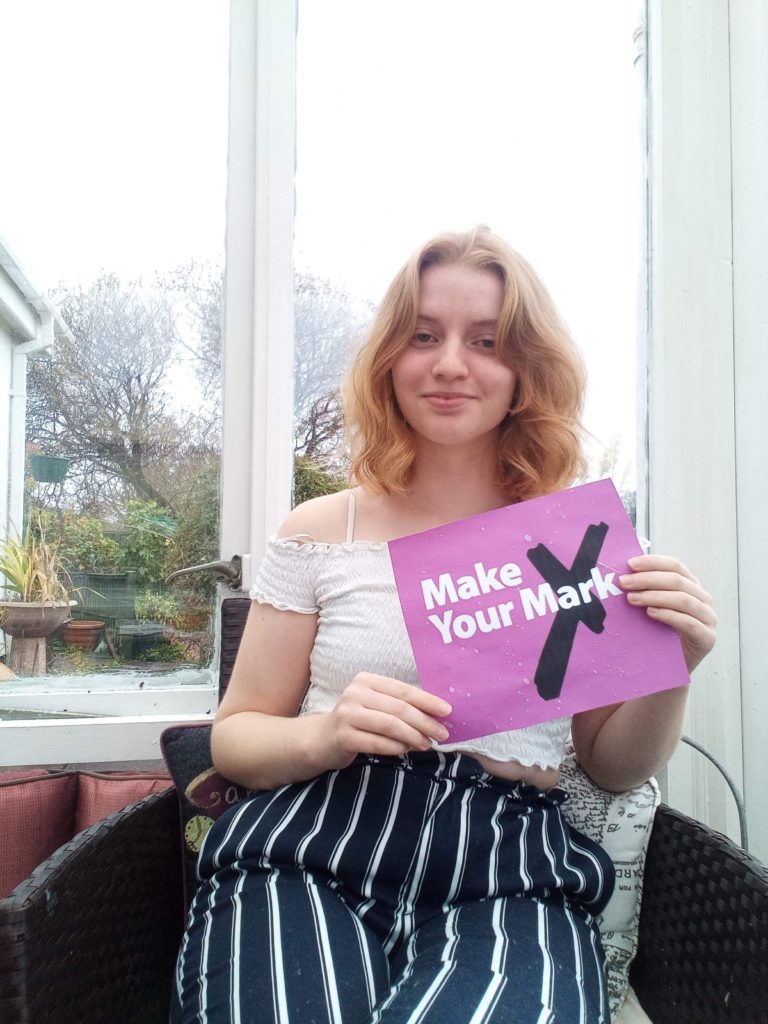 Every year we encourage and support young people in Carmarthenshire to take part in a national decision-making process. The consultation called 'Make Your Mark' aims for young people to vote on what issues important to young people the UK Youth Parliament should campaign on in 2021. 
Since 2011, UK Youth Parliament's Make Your Mark has reached millions of young people with more than 850 000 young people from every corner of the country taking part in 2019.  In previous years, shortlisted issues have been debated in the House of Commons chamber by Members of Youth Parliament.
Arwen, our elected UKYP Member is leading the campaign in Carmarthenshire and is hoping to encourage young people from all across Carmarthenshire to vote in the Make Your Mark 2020.
NOW IS YOUR CHANCE TO MAKE YOUR MARK!
This year, voting will be online and hosted through the UK Youth Parliament website. If you are 11 -18 years old, you can vote directly through the website.

Results will be announced in early December ahead of Members of Youth Parliament debating the topic in the House of Commons in 2021.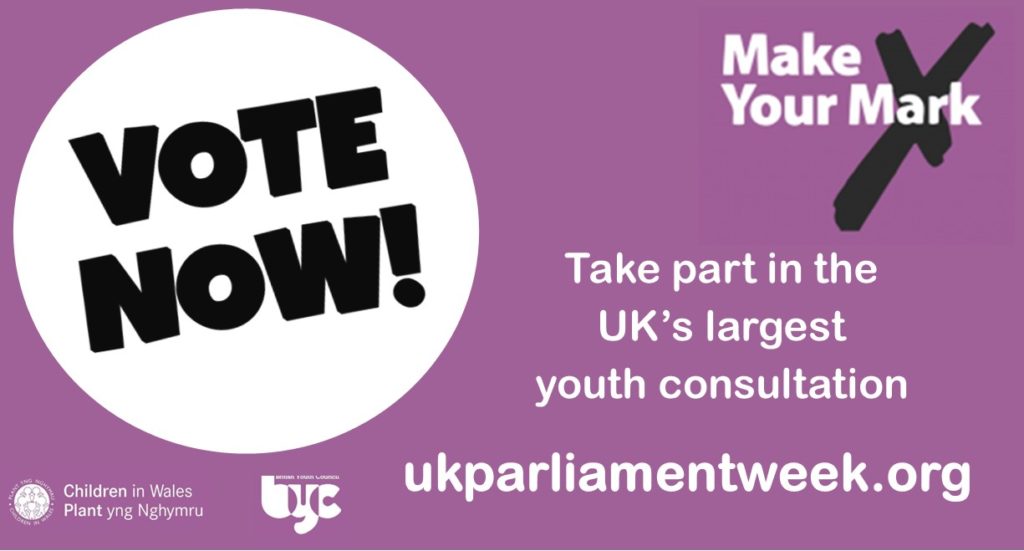 Make Your Mark, Make a Difference!