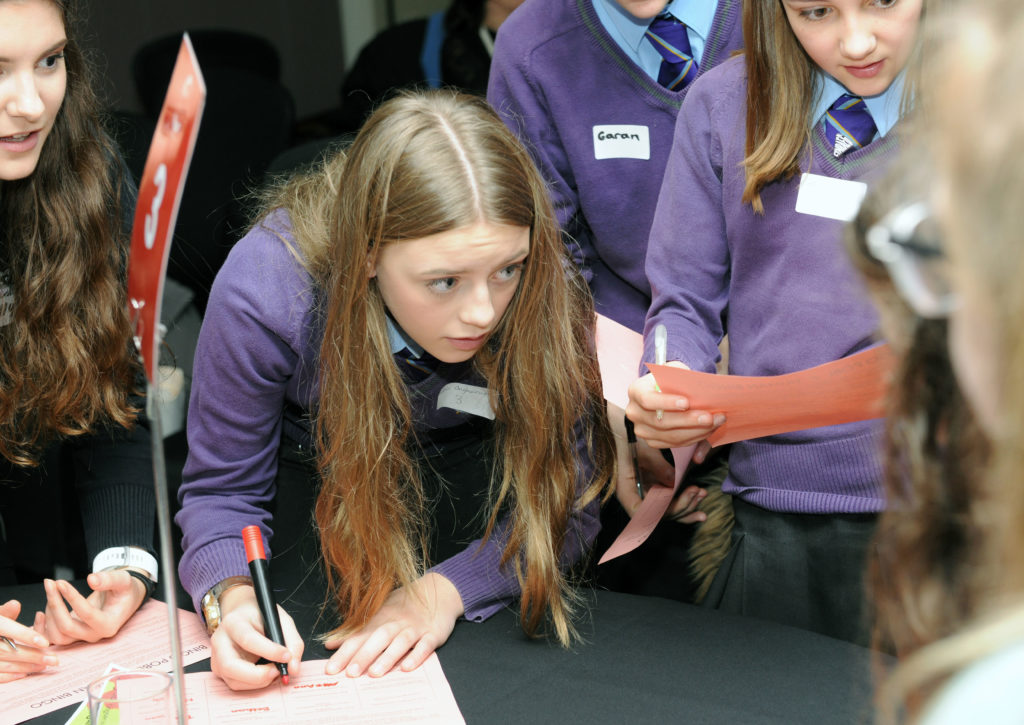 Hey, as a Youth Council, we've got something really exciting coming your way, it is our FIRST Youth Conference since the Covid lockdown;
RIGHTS TOGETHER: A Celebration of Children's Rights!
Get ready to have a blast on Wednesday, 25th October 2023, at Parc y Scarlets, Llanelli 9:30am – 2:30pm. Click HERE to book your places.
Why children's rights are cool: Children's rights are like superpowers – They give you the freedom to be yourself, learn, have fun, and grow up in a safe and fair world. We are here to show YOU just how amazing and important they are.
Here are some of our Event Highlights:
★ RIGHTS CHAMPION: Children's Commissioner for Wales: Rocio Cifuentes, to give the Key-Note speech
★ SUPER WORKSHOPS: We've got interactive workshops that will make learning fun! Dive into topics that will empower you to speak up when your rights are not met.
★ YOU LEAD THE TALK: We want to hear YOUR thoughts! There will be discussions led by our Youth Council members, who will listen, and truly care about your opinions and ideas.
★ THE BARN: There will be an abundance of organisations, with information and activities for everybody. Make sure to take part, as this is a once in a lifetime experience!
★ MEET NEW PALS: Connect with other young people and groups, who are passionate as you are about making Carmarthenshire a better place.
Why you should come:
★ LEARN COOL STUFF: Find out about Children's Rights, and why they matter.
★ BE INSPIRED: Hear stories from young people and organisations who are changing our world for the better.
★ MAKE NEW FRIENDS: Meet other awesome young people and organisations who believe in you.
★ FEEL EMPOWERED: Get ideas on how YOU can make a real difference in your community.
How to be a part of the action:
If you're a school, or part of an awesome group, working with young people aged 11-18, we want YOU to join the fun! Its your chance to shine, make new friends, and learn how to be empowered through children's rights. Please click here for the draft programme.
★★★ SAVE THE DATE ★★★
Circle Wednesday 25th October 2023, on your calendar. Hopefully, we will see you there!
"RIGHTS TOGETHER: a celebration of children's rights" is not just a conference; it's a place to have a great time, make friends, and be a part of something BIG. Together, we'll make sure children's rights are known and celebrated!
Stay tuned for more updates, live on #RIGHTSTOGETHER on social media, and on our website – We're counting down to an epic day of fun, learning, and making Carmarthenshire a better place; one step at a time!
Article by Tom